Mission & Vision
We improve the companies we own through hands-on management and targeted investment.
We actively work with and support the management of the projects and companies in which we invest. We encourage the growth and development of our investee companies by sharing the knowledge and experience we have gained through successful and less successful investments across Central Europe and in the United States. Our mission is to create new value for our shareholders and the communities in which we do business. We pursue this goal on a for-profit basis, by investing in new ventures led by visionary entrepreneurs. We also support worthwhile endeavors, such as the Luka Foundation, the HUB385 initiative and the Croatian-American Education Foundation. We believe that sustainable profits require a dynamic and prosperous environment and that every successful company has a responsibility to help others. Our vision is to be one of the most renowned and desired partners for investment in tourism and the venture industry, not only in Croatia but also in the United States. We believe that in today's global marketplace, no Croatian based venture can realize sustainable success without awareness and competency beyond its borders
Who We Are
Proficio's founders were among the earliest American investors in Croatia and actively supported the overall transition to a market economy by providing then scarce financial and managerial resources. We create long-term value appreciation for our shareholders while simultaneously benefiting our customers, employees, and the communities in which we invest. Our efforts are focused on building a diversified portfolio of unique mid-sized tourism developments and venture capital investments.
We encourage our investee companies to continually question existing practices and test innovative concepts in an effort to create new value. Proficio's tourism investments strive to differentiate themselves from the usual hospitality offering. We are the owner of several uniquely located properties along the Croatian coast. These range from boutique hotels to all-inclusive eco-resorts, each extensively thought through to insure harmony with its surrounding habitat
History
1999
Privatization Investment Fund Expandia (Proficio's legal predecessor) founded to help transfer ownership of formerly state-owned companies to the private sector and compensate victims of Croatia's Homeland War (1991 - 1995).
2000
Proficio's first venture investment became Croatia's most prominent start-up – Iskon Internet. Within a year, our initial financial contribution made it possible for Iskon to increase the number of its employees, from 4 to over 200, and its customers, from less than 1,000 to over 300,000.
2005
After selling our ownership in Croatia's 2nd largest publishing house to our partner, Sanoma Magazines International, Proficio utilized the proceeds to recapitalize Adriatic Media, the publisher of www.net.hr, Croatia's leading general interest portal. In 2008, we sold 75% of Adriatic Media to Warburg Pincus, and in 2015 the entire company was sold to Telegram Media Group.
2006
Acquired ownership of Hotel Rovinj as well as other adjacent and nearby real estate in Rovinj's historic old town. These acquisitions represented a significant milestone towards the successful implementation of Proficio's long-term core strategic focus on this most prized of Croatia's coastal cities and tourism destinations.
2018
Proficio acquired a 100% of Pakostane d.d, the owner of the all-inclusive sea-side resort Pine Beach Pakostane by merger. From May 16, 2018, Proficio became the legal successor of Pakostane d.d. and all its remaining shareholders became Proficio shareholders.
Leadership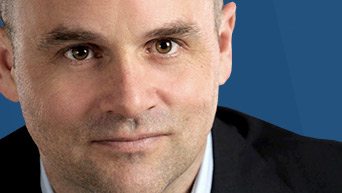 Gavin Susman
CEO
A co-founder of Proficio's predecessor company, Expandia Privatization Investment Fund, Susman has overseen Proficio's management and investments throughout its existence. Through his American based Colgate McCallum companies, Susman has realized more than one-hundred investments across Central Europe, Israel and the United States, primarily in technology and real-estate related businesses. A native of Dallas, Texas Susman earned master's degrees from the University of Pennsylvania Wharton School of Business and the Johns Hopkins University School of Advanced International Studies (SAIS).
Supervisory Board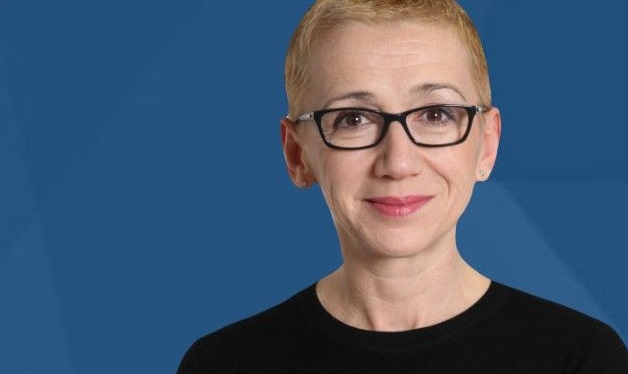 Kristina Laco
President of the Supervisory Board
Kristina obtained an MA in International Economics and Management at the Bocconi University in Milan. She is one of the leading Croatian experts in the field of strategic communications, stakeholder relations and public affairs. Kristina regularly advises board members and top managers of several dozen international and domestic companies on topics related to these fields. Her special areas of expertise are issues management and crisis management. Kristina is a co-author of two PR related books and numerous articles as well as a certified CIPR lecturer.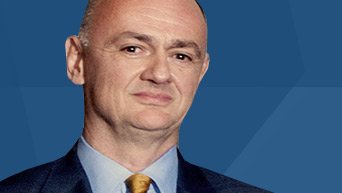 Mladen Markoč
Deputy President of the Supervisory Board
Mladen Markoč owns the Joint Law Office Mladen Markoč & Relja Pećina and is one of Croatia's top corporate and commercial lawyers, boasting considerable experience in mergers and acquisitions, privatizations, foreign investments and stock exchange listings. Between 2008 and 2010 he was a board member at ICF Grupa, and before that he was a partner at Bogdanović, Dolički & Partneri law firm.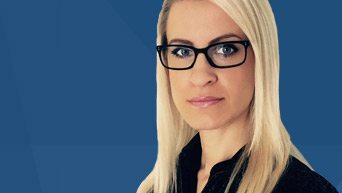 Tihana Veletanlić
Member of the Supervisory Board
Tihana Veletanlić has had an active and important role in various aspects of the company's operations from administration to subsidiary management and supervision, since she joined Proficio in 2004. Before Proficio, Veletanlic spent several years working in the United States and then returned to Croatia to work for Valamar – the largest tourism company in Croatia. Responsible for most of Proficio's administration and HR policies, Veletanlic was elected to the Supervisory Board as its employee representative.
Corporate
PROFICIO joint stock company for services
Zagreb, Draškovićeva 12
OIB: 39508009387
The company is registered at the Commercial Court in Zagreb, under no. MBS: 80459501
The company's main bank account open in
Raiffeisenbank Austria d.d., Zagreb, IBAN no.: HR3724840081101886024
The share capital of the company is HRK 48,988,629.43 and has been paid in full.
Total number of issued shares is 3.912.
Gavin Michael Susman, CEO
Iva Krejči, Management Board Member
Cookie Policy
Proficio d.d. has updated its Privacy and Cookies Policy to reflect the requirements of the General Data Protection Regulation. We use cookies to provide you with a better user experience. By using our website, you agree to the use of cookies and our Privacy Policy. More information.